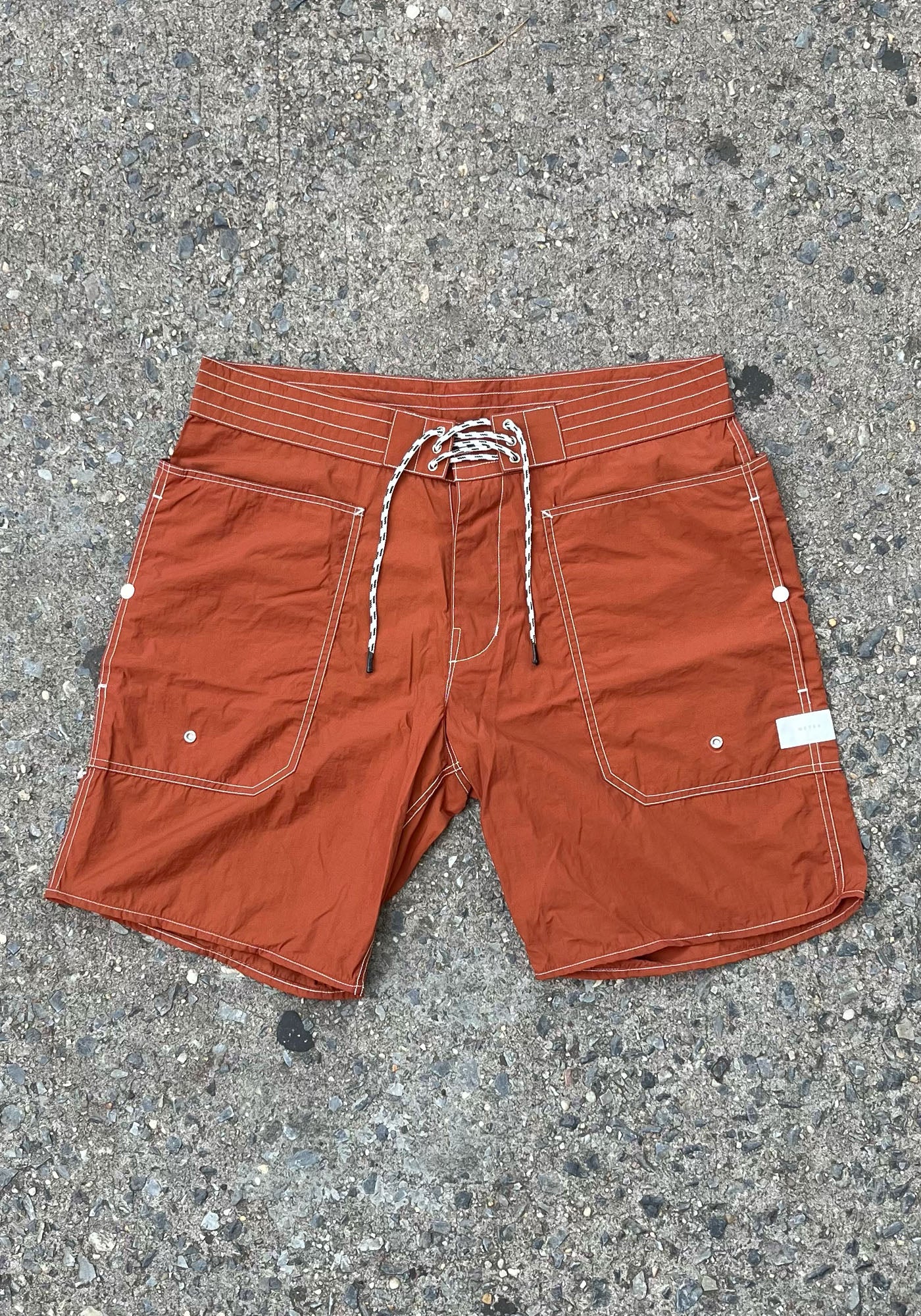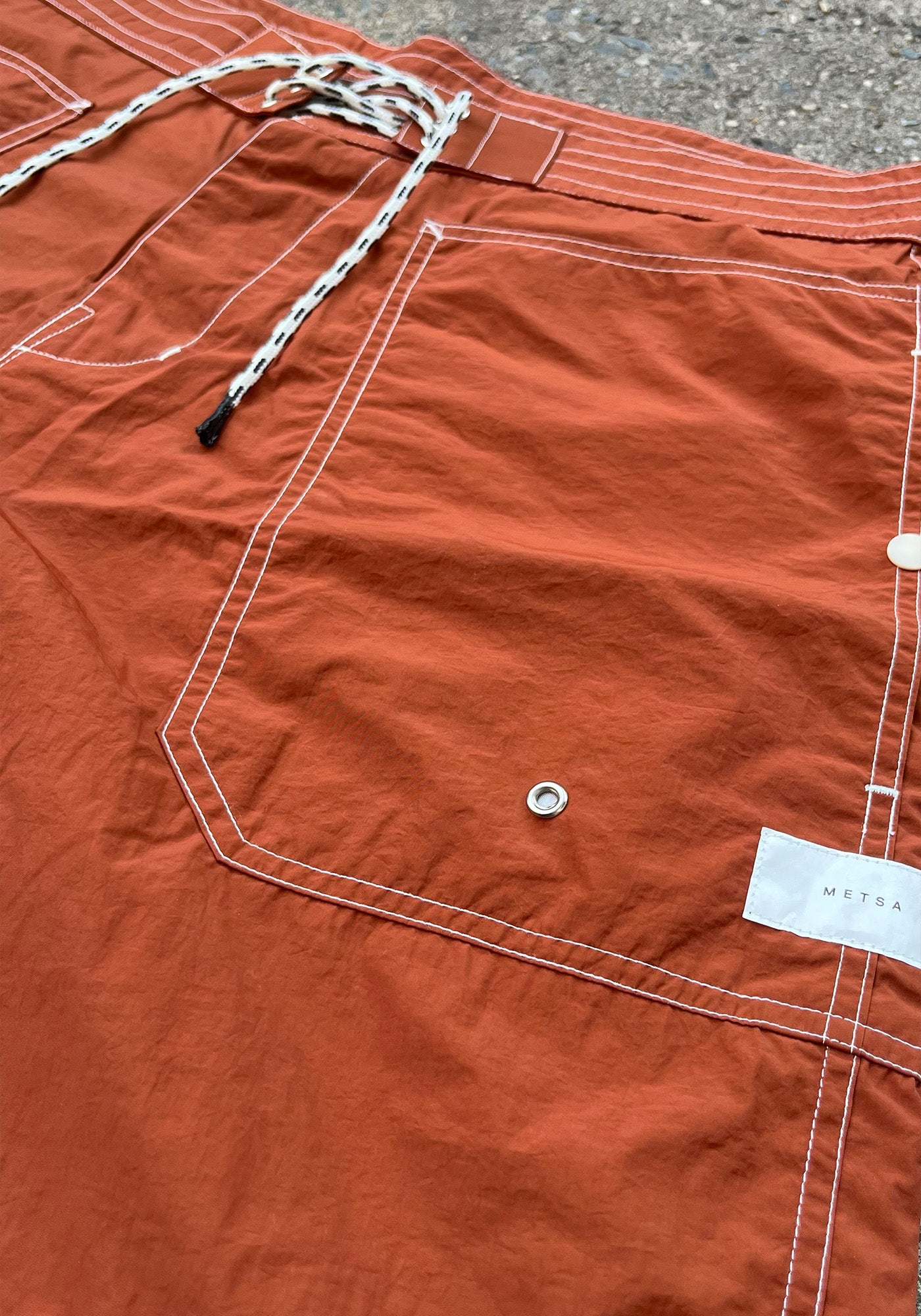 Terracotta Gardener Pocket Boardshort
Huge pockets. 
There are 8 pockets on these so get ready to misplace your keys in your shorts.
This older model without the pocket netting does take on water if you are surfing them – so keep expectations realistic. No one is winning the WSL in these. But they look great and are absolutely surfable.
Medium = about 33in/34in Waist